About Me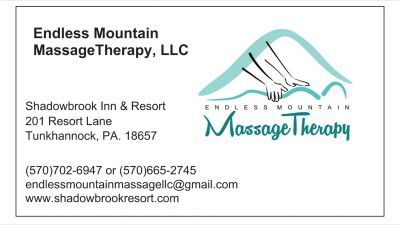 For a complete bio including my educational background and approach to massage therapy, simply give me a call or send me an email. I look forward to hearing from you.
I have been a self employed massage therapist for over 14 years.
I am currently a PA Licensed Massage Therapist at Endless Mountain Massage Therapy, LLC. Our practice is located at Shadowbrook Inn & Resort in Tunkhannock,PA.
We are also listed on massagebook.com
"https://www.massagebook.com/biz/EndlessMountainMassageTherapyLLC#services"